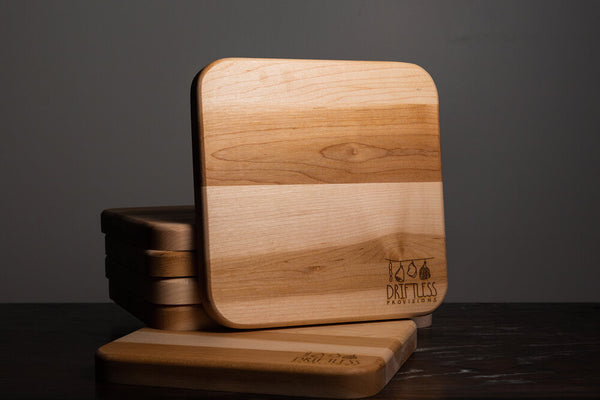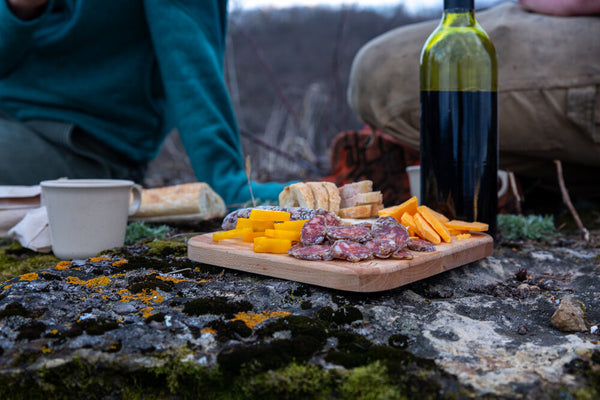 Handmade Maple Cutting Board
These maple cutting boards are engraved with Driftless Provisions and made right here in the Driftless. They're light-weight, portable, and go wherever you want to go. An ideal companion to your favorite provisions, bring it to your next gathering, whether in the backcountry, backyard, or kitchen.
The appearance varies in tone and grain from board to board. Though the appearance may vary, the quality does not.
Dimensions: 8" x 8" x 5/8"