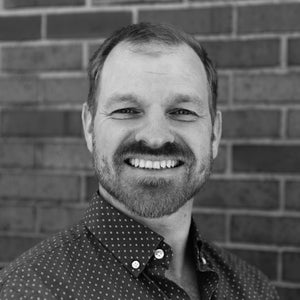 Ryan
Ryan Wagner is the founder and co-owner of Driftless Provisions. The company is shaped by his experience as an outdoorsman, Marine, Civil Engineer, M.B.A, business manager, teacher, and butcher.  Ryan is a good shot (most of the time) and skilled with a knife. He finds inspiration in his work by wandering the hills and valleys of the region, fly fishing, canoeing, hunting and hiking with his wife, Kristen, and his favorite, one-eyed companion, English Springer Spaniel, Tehya. Ryan is continuously humbled by the support of the community and our customers. He is looking forward to helping the company continue to evolve and grow and has loved every second of becoming a dad in the summer of 2021!
Kristen
With a long history in organic farming and various roles in sustainable food, Kristen has a deep affinity for honoring local food systems & being rooted in community that shares in the value of good food & taking care of the land. When Kristen isn't helping with all things marketing & events, you'll find her supporting local community & business through her work with Edible Madison, on outdoor adventures, reading, gardening, and enjoying quality time with Ryan and their son, Aldo.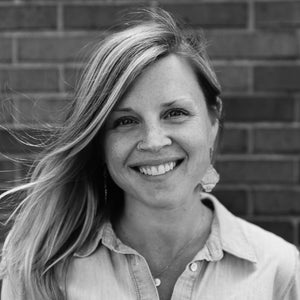 Matt
After 27 years in hospitality, Matt, a former Executive Chef & service industry veteran said goodbye to the restaurant world in 2020 to explore a new, deeper connection with where the foods we love come from. When he's not at work stuffing sausages and playing loud rock & roll, he's probably playing loud rock & roll somewhere else.
Jackie
Jackie's life has been shaped by a love of learning, an adventurous spirit, and a dedication to sustainable living. From farms to co-ops to production facilities, she's enjoyed working various roles for small businesses throughout the sustainable food industry. She's thrilled to have landed at Driftless Provisions where she gets to work with such a good natured, hard working, small, but mighty team. When she's not at work packing out orders or playing with spreadsheets, Jackie loves to get lost riding her bike while she searches for the biggest hills to climb in the Driftless.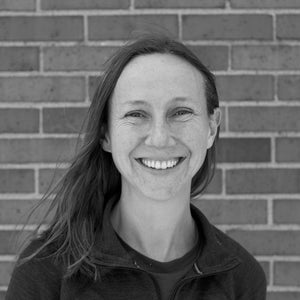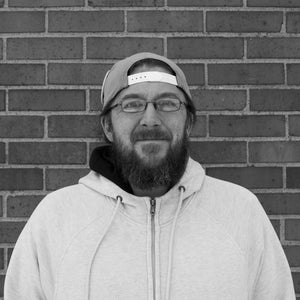 Justin
Justin grew up in Delaware where he worked in warehouses and eventually a chicken processing plant. He moved to Wisconsin in 2022 and started working at Driftless Provisions to primarily assist with the expansion project. Despite never thinking he'd work in a meat processing facility again, Justin stuck around because he found making good food with the Driftless Provisions team to be so enjoyable.
Beirgan
Beirgan grew up as a farmer kid and spent seven years in 4-H raising meat and show animals. Between working on small sustainable farms and cooking in farm-to-table kitchens, they found themselves inspired to one day study & practice agricultural law. Before they begin the pursuit of law school, however, they're enjoying being part of a sustainable and thoughtful small meat business. In their down time, they can be found knitting socks and finishing their Skoolie (school bus conversion) build out with their partner.