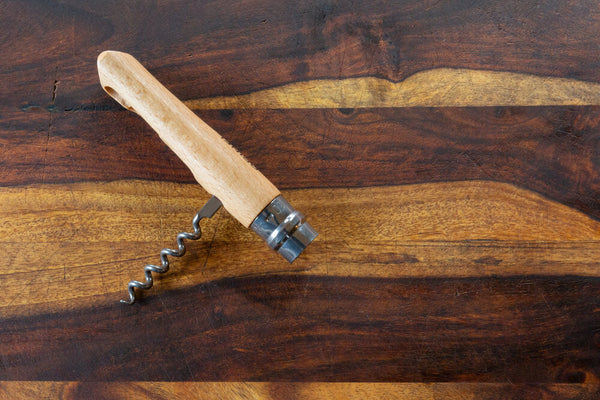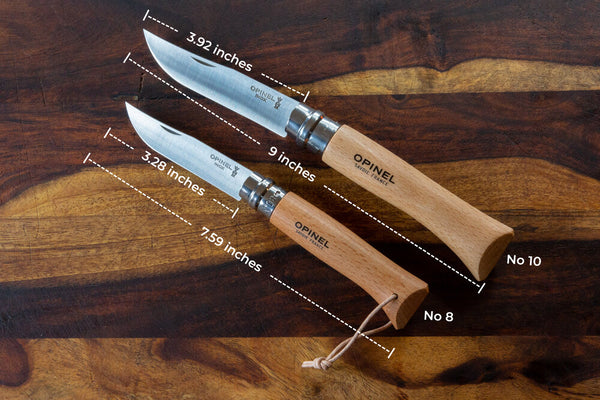 Be the hero that every picnic and party needs with this indispensable corkscrew knife. Opinel knives are made in Savoie France and are incredibly portable, sharp, and durable, the perfect compliment to any delicious get together.
The knife has a rotating collar that locks the blade in either the open or closed positions. For safety.
The No 10 is 9 inches long when opened with a blade of 3.92 inches.