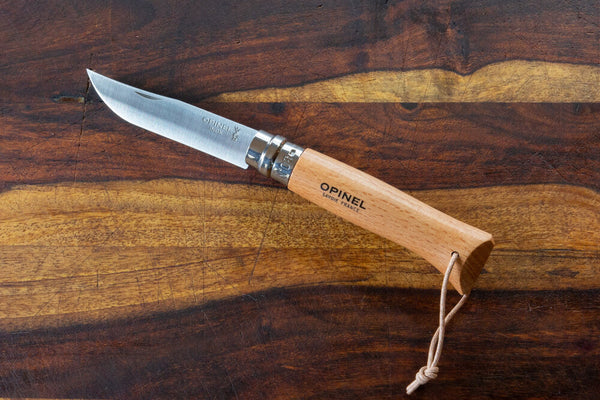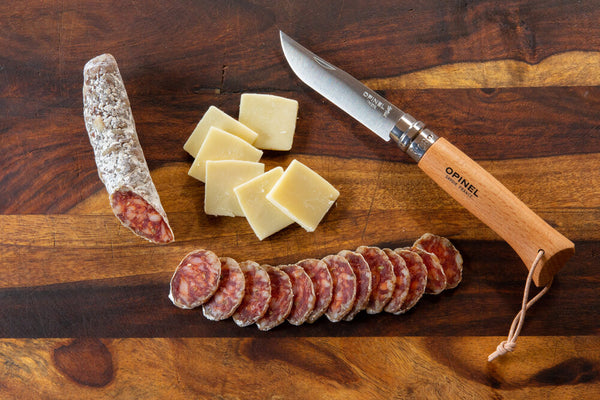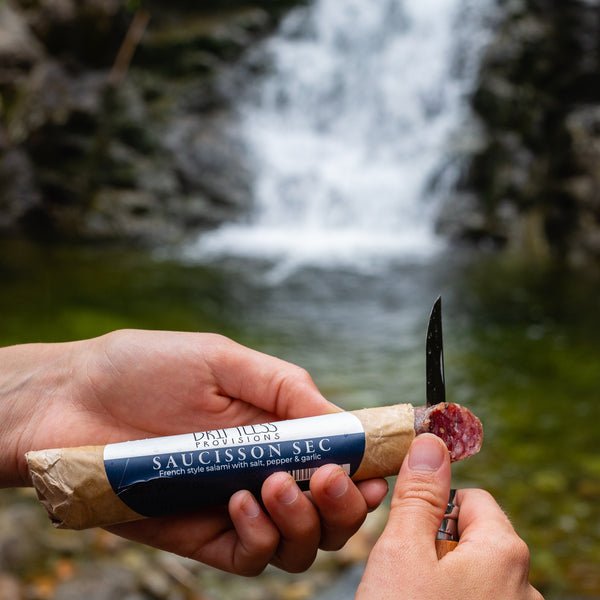 This stainless steel folding knife has been made in Savoie France since 1890. The knife is lightweight, sharp, and durable making it the perfect go-anywhere, use-every-chance-you-get knife. Pack one with you when you're headed out.
The knife has a rotating collar that locks the blade open or closed. For safety.
The No 8 is 7.59 inches long when opened with a blade of 3.28 inches.