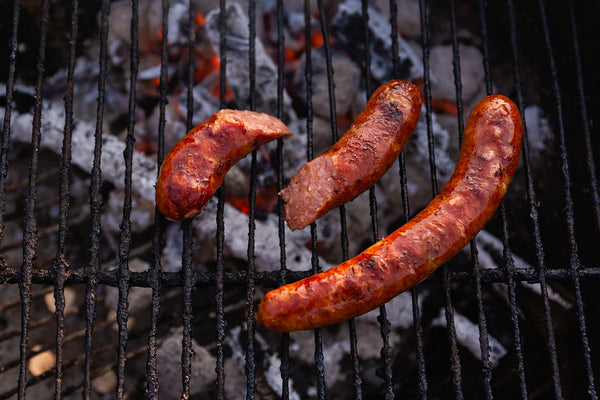 Nitrate Free, Smoked Andouille Sausage. An incredibly, mouth-watering pop of spicy, smokey flavor that won't disappoint! Perfect grilled straight up or added to gumbo, dirty rice, Jambalaya or other favorite Southern dish. 
1 lb package. 4, 4 oz links
Ingredients: Pork, Onion, Salt, Garlic, Spices, Swiss Chard Powder & Cherry Juice Powder. Stuffed in a natural hog casing.
Andouille Sausage ships via next-day service.